NEW!
Meeting Time and place
"Our Club meets at the Hilton Double Tree 122 Esplanade,( Across from the reception) Darwin.NT We meet each Friday morning for a breakfast meeting commencing at 6.45 for 7.0 am and concluding at 8.00 am. If there are any changes to our meeting times and locations, it will be listed on our website."
Meeting at other Clubs in Darwin
| | | | |
| --- | --- | --- | --- |
| Mon | Darwin North | Sailing Club Junior Clubhouse Meeting Room | 6 / 6.30pm |
| Tue | Darwin South | Tracey Village | 6 / 6.30 pm |
| Wed | Litchfield Palmerston | Good Sheperd College | 6.30 / 7.00pm |
| Thurs | Darwin | Novotel Atrium | 6 / 6.30pm |
| | | | |
Presidents Message
Posted by President Jeff Borella 2016 - 2017

Welcome to the Rotary Club of Darwin Sunrise Webpage and my 2016/2017 Rotary Year.
The International theme for the year is "Rotary Serving Humanity" The main focus in my role as President is to continue to support the Rotary Foundation, improve our membership base, participate in a shared international service project and a local regional community service project. Our club has many ongoing local and international projects that we support such as the Polio Tins, Aboriginal and Islander Health Practitioner Excellence Awards, Paramedic of the Year Award, Cambodian Housing Project, National Youth Science Forum, Centre for Youth Music, and Plain English Speaking Award, these are worthwhile community projects that we will continue to support plus any other projects that may come to hand throughout the Rotary year. Our Club has a strong diverse membership with a range of cultural backgrounds and various ages from 30's through to 70's. If you would like to see what Rotary does and want to become involved, feel free to contact us or come to our meetings. Jeff Borella President
CLUB NEWS
The Club supported 4 students to attend last years event (2015)

Read more...

Online sales now available or see us at the Parap Market Sat Mornings - Click to purchase
Darwin Sunrise is selling both Digital and Hard copy Entertainment books again this year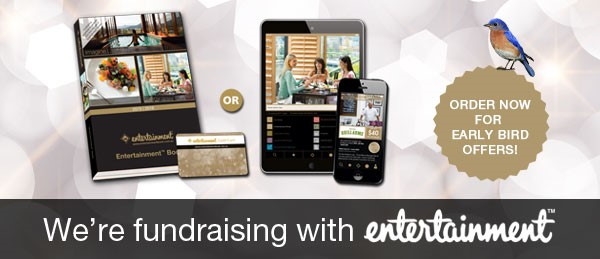 Click image for more info
Club History
You can learn a lot about our club from its history -
Click here
for the publication " The First 16 Years "
Activities Report - Click here for more info on the clubs activities over the past year (2013/2014 )
Club Executive 2016/2017
The Rotary Club of Darwin Sunrise board for the 2016/2017 Rotary Year.

President: Jeff Borella
President Elect: Catherine Weber
Immediate Past President: Susan Penfold
Director Club Administration: Catherine Weber
Director Service Projects: Lorraine Corowa
Director Foundation: Asha McLaren
Director Membership: Di Borella
Secretary: Joy Passmore
Treasurer: Kira Olney
Club Protection: Lloyd Blinco